Book your Viva Ads with Loksatta Instantly Online
Viva is a Lifestyle supplement that is published exclusively keeping in mind the young marathi women of the region. The supplement focuses on fashion, cooking, beauty, health and fitness, lifestyle, and relationships. The pullout has seen a steady increase in circulation ever since its inception since 2005. It has gained enormous popularity over time and has proved to be the supplement that is worth reading.
PUBLISHING DAYS
Booking Deadline
Minimum Size
PUBLISHING DAYS
Minimum Size
Innovation Option
ADVERTISING INNOVATIONS
---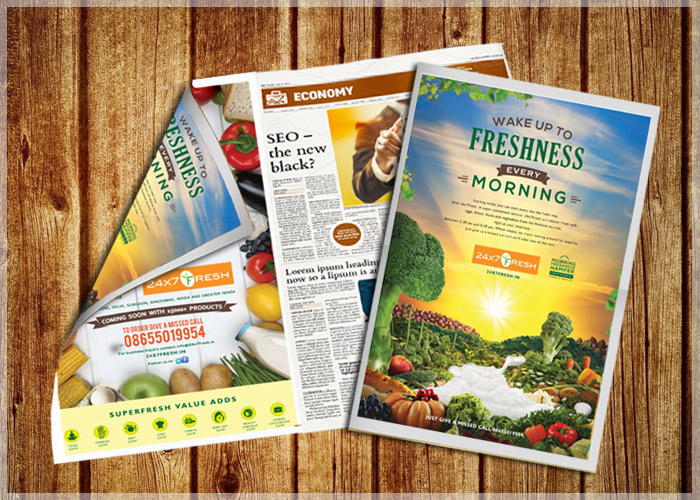 Jacket Full Page Ad
33cm x 52cm
These display ads are placed on the Front Page of the newspaper on both the sides. They are available in the dimensions of 33 cm X 48cm
Half jackets Ad
16.5cm x 52cm
These display ads appear on half of the front page in a newspaper. Half-Jacket ads are available in 16.5 cm X 52 cm dimensions.
Book Mark Ad
3cm x 52cm
Bookmark ads peek out of the newspapers just like a normal bookmark marking the page where your ad has appeared. You can choose to book a full/half-page ad in this case.
Pointers Ad
4cm x 5 cm
Pointer ad appears on the left-most column of the main page. This small ad appears in 4 cm X 5 cm size.
SkyBus Ad
33cm X 5cm
These ads materialize under the masthead of the newspaper in the main page and are 33 cm in length and 5cm in width
Advertorial Ad
Any Size
Publish an article about your product / service - to be placed alongside regular editorial content. You get to choose your headline, text & visuals.
Why advertise in Viva ?
WHY ADVERTISE IN
Loksatta Viva

?
---
This special pull out has been designed keeping in mind what young women want. Stories that is helpful and relevant. Tips and tricks to help women look good & feel good and stay on top of all trends & fashion, finds a place in Viva.
The supplement attracts millions of female readers from the region which makes Viva a strong platform for local and national brands to promote their products.
Female readers generally look for exciting shopping deals, discounts & packages to avail from different brands. Brands looking to target the female audience can increase the chances of reaching the right audience with Viva.
So Hurry book your ads in Loksatta Viva Newspaper now.